by Phillip Smith
Posted in: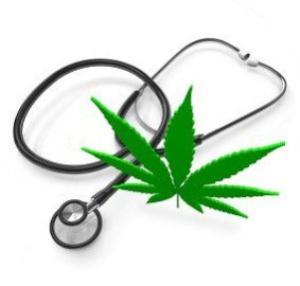 More DEA raids in California and Montana, and more action in the legislature in Connecticut and New Hampshire, among other medical marijuana news. Let's get to it:
California
Last Thursday,
Assembly woman Norma Torres amended her drugged driving bill
, AB 2552, to remove criminal penalties for driving with the residue of marijuana or other drugs. The bill originally would have made the presence of
any
level of marijuana metabolites
per se
evidence of impairment, but will now simply divide the driving under the influence law to distinguish between drugged and drunk driving.
Also last Thursday,
DEA agents raided a Murrieta dispensary for the second time in a month
. Volunteers at the Greenhouse Cannabis Club were handcuffed as agents searched the building. They scored an ounce of medical marijuana, some vaporizing equipment, a computer, and some baked goods ("fake edibles) left by volunteers as a joke after the first raid. The federal raid came two days after the dispensary filed a $3 million lawsuit against the city alleging it was invading the privacy of patients. The lawsuit seeks to stop police patrols around the store and nullify the city's moratorium on collectives.
On Friday,4/20,
more than 100 demonstrators marched to Obama campaign headquarters in Oakland
to protest the ongoing federal crackdown on dispensaries and the raids earlier this month on Oaksterdam University and associated businesses in particular. The marchers hand delivered a letter to campaign headquarters demanding that the federal government cease and desist.
Also on Friday,
Vallejo police made their fourth dispensary raid in two months
. This time they hit Life Enhancement Services and arrested its operator on marijuana distribution charges. Police are raiding dispensaries even as the city has begun taxing them with voter approval. Friday evening, a local radio station held a benefit for the Greenwell Co-op, which was raided in February.
Also on Friday,
Los Angeles police raided a Topanga Canyon dispensary
. Three staff members were temporarily detained at Topanga Caregivers, which was supplying a large number of patients after LAPD almost wiped out dispensaries in its Devonshire division. Police seized electronics, records, and cash in what activists called "a smash and grab" operation. It's unclear if anyone has been charged.
On Saturday,
San Francisco saw an anti-dispensary rally
. The unusual event was led by labor organizer Leon Chow, who is challenging incumbent Supervisor John Avalos in the November election. Chow led about 100 mostly Chinese men, women, and children on a mile-long march in opposition of three proposed medical cannabis dispensaries down the main drag of Mission Street in the Excelsior. They were met by medical marijuana advocates mobilized by the San Francisco chapter of
Americans for Safe Access
.
On Tuesday,
the Senate Public Safety Committee approved SB 1182
, which expands the list of those exempt from penalties under state law for possession, possession for sale, and transportation of medical marijuana to include cooperatives, collectives, and other business entities. The idea is to clarify that reimbursements paid to cooperatives and collectives are just as legal as those paid by patients to primary caregivers. The bill is sponsored by drug reform friend Sen. Mark Leno (D-San Francisco). It now heads for a Senate floor vote.
Colorado
On Tuesday,
medical marijuana businesses and supporters held a press conference
to urge President Obama to protect jobs in the state by calling off the federal crackdown on dispensaries. The press conference was organized by the
National Cannabis Industry Association
and was prompted by Obama's visit to Boulder on a campaign swing. Boulder has seen three dispensaries shut down after receiving threat letters from US Attorney John Walsh.
Connecticut
Last Friday,
a medical marijuana bill passed a General Assembly committee vote
. The bill,
House Bill 5389
was approved by the Finance, Revenue and Bonding Committee on a 36-14 vote after fending off hostile amendments from medical marijuana foe state Sen. Toni Boucher (R-Wilton).
On Tuesday,
the bill passed the Public Assembly committee on a 19-6 vote
. It now goes before the House for a floor vote. Gov. Dan Malloy has reportedly said he will sign it if it passes. The session ends May 9.
Michigan
Last Wednesday,
a state appeals court ruled against medical marijuana patients
who face drugged driving charges after using their medicine. Their status as medical marijuana patients is no defense against the state's zero-tolerance drugged driving law, the court held. There are 130,000 state-registered patients in the state.
Also last Wednesday,
the ACLU asked that a wrongful firing lawsuit against Walmart be reinstated
. The ACLU told the US 6th Circuit Court of Appeals that its lawsuit against Walmart for firing a medical marijuana patient who used it outside of work was wrongfully dismissed by a federal district court judge. The ACLU argued that the case should be reinstated because it belonged in state court, where the ACLU originally filed it, and because the lower court ignored the text of the state law, which prohibiting such firings.

Montana
Last Friday, 4/20,
DEA agents raided a Billings medical marijuana operation
. Agents and local police seized an undisclosed amount of marijuana and growing equipment from the unnamed business. There was no word on any arrests. The number of medical marijuana providers in Montana has declined by more than 90% since the DEA swept the state with raids a year ago.
Last Thursday,
three members of a Miles City family were sentenced to federal prison
for operating dispensaries. Richard Flor, 68, and reportedly suffering from dementia and depression, was sentenced to five years as a co-owner of Montana Cannabis, one of the state's largest providers. His wife, Sherry, who did the books for the operation and tended plants in the back yard, was sentenced to two years, and his son, Justin, who worked the dispensary, was sentenced to five years. Those were the harshest sentences so far in the federal prosecutions after the DEA swept the state in a series of March 2011. The sentencing judge is US District Judge Charles Lovell. Oh, wait—there's more: The Flors must also give up their home, six vehicles, and 28 weapons, and they must pay the feds $288,000 in money they made selling medical marijuana.
Also last Thursday,
US Attorney Michael Cotter issued a statement
bragging that 25 people have been indicted on federal drug charges stemming from the March 2011 raids and 12 convicted and sentenced. He also promised that prosecutions will continue. His office "will continue to support investigations and prosecutions of significant traffickers of all illegal drugs, including marijuana, in an effort to disrupt and dismantle illegal drug manufacturing and trafficking networks in Montana and elsewhere," he said.

New Hampshire
Last Thursday,
a medical marijuana bill passed a House committee vote
. The bill, Senate Bill 409, passed the Republican-controlled House Health, Human Services and Elderly Affairs Committee on a 12-4 vote. It would allow patients to legally possess or grow up to six ounces of marijuana. A similar measure passed the House last year, but died in the Senate, where it did not have enough support to overcome a threatened veto by Gov. John Lynch (D). A slightly different version of this year's bill earlier passed the Senate.
On Tuesday,
Gov. Lynch vowed to veto the bill if it passes
. Lynch spokesman James Richardson said Tuesday that Lynch will veto the bill if it reaches his desk. Richardson said Lynch has compassion for people who believe in marijuana's benefits but is concerned about a lack of control over its distribution.
On Wednesday,
the House voted 236-96 to pass the bill
, despite Gov. Lynch's veto threat. The bill is now expected to be referred to a second House committee for further consideration before returning to the Senate for a concurrence vote. The Senate passed SB 409 March 28 in a 13-11 vote, so support from three additional senators will be necessary to override the expected veto
Permission to Reprint:
This article is licensed under a modified
Creative Commons Attribution license
.