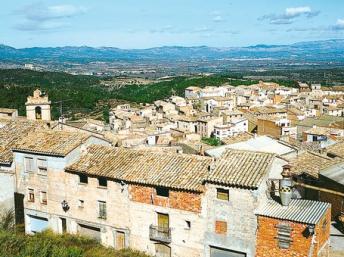 By a popular vote, the Spanish village of Rasquera on April 11 adopted a plan to rent out a field for growing cannabis in an urgent bid to create jobs and raise money to pay off its debts. Rasquera's village council approved the plan to rent seven hectares of municipal land to the Barcelona Personal Use Cannabis Association (
ABCDA
) in a 4-3 vote Feb. 29. A total of 804 residents were eligible to vote in the referendum, which posed the question: "Do you agree with the anti-crisis plan approved by the Rasquera town hall on February 29?" The approval—with 308 votes for, and 239 against—was hailed by Mayor
Bernat Pellisa
as a "magnificent result."
Rasquera, in Tarragona province of Spain's autonomous region of Catalonia, traditionally produces olives and grapes. But, hit hard by the country's severe public financing crisis, it hopes income from cannabis cultivation will help pay down its 1.3 million euro ($1.7 million) debt. The village council, controlled by the independence-minded Republican Left of Catalonia party (
Esquerra Republicana de Catalunya, ERC
), says the plan will create 40 jobs, and allow renting of the field for 10 times the regular market price.
However,
Felip Puig
, interior minister in the Catalan regional government, immediately responded to the vote by threatening to dispatch the
Mossos d'Esquadra
police force to the village if the field is planted with cannabis, and to refer those responsible to judicial authorities for prosecution. "This referendum does not alter the provisions of the Legal Code," he told the press. Mayor Pellisa responded that cultivating cannabis for individual consumption is not illegal in Spain, and dozens of clubs in Catalonia are doing it. (
AFP
,
Publico.es
,
EFE
, April 11;
Financial Times
, April 7)
Photo: Ajuntament de Rasquera
Lifted from - Global Ganja Report
Shopping Cart
Posters